A Talented Songwriter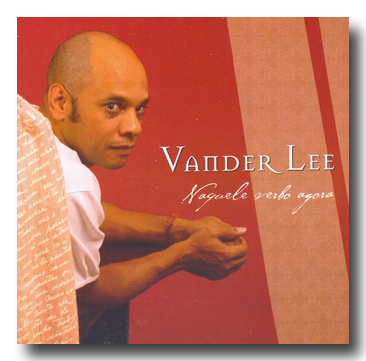 For the follow up cd for his "live" guitar and vocals album, Vander Lee again used the convenience of a recording studio. New own compositions were recorded with the help of Ivan Corrêa (bass), Giuliano Fernandes (guitars), Lincoln Cheib (drums), Marco Lobo (percussion) and Lui Coimbra (cello). Pop songs are combined with those beautiful typical Vander Lee ballads. "Meu Jardim" is such an example of an emotionally charged ballad, based on one of Vander Lee's poems. This songs has a special feature for cellist Lui Coimbra.  "Lenço e Lençol" is a true samba with a beautiful solo on mandolin by guest Chico Amaral. On "Não Tenha Pressa," Vander Lee uses his soft voice to match up with the beautiful voice of his sister Ivânia Catarina. To conclude the album, Vander Lee accompanies himself on the acoustic guitar, singing the only composition that is not his own, "Tanto, Tanto," by Renato Motha. This is a good album on which Vander Lee again confirms his talent as a songwriter.
ALBUM INFORMATION
Vander Lee
Naquele Verbo Agora
Indie Records 789842012492 (2005)
Total time: 49'02"
Tracks:
All tracks by Vander Lee, except where noted.
Bom Dia
Meu Jardim
Iluminado
Breu
Teu Rastro
Tarimatutu (Vander Lee – Claudia Benitez)
Atriz
Lenço e Lençol
A Voz
Não Tenho Pressa
Ao Meio
Tanto Tanto (Renato Motha)