The Colors of Brazil
Susan Pereira has been performing on the New York Brazilian musical scene since 1983. With a busy schedule of appearances in jazz festivals all over the eastern seaboard, she still finds time to compose and arrange. All of this shows how serious Susan Pereira takes her music. She is a superb vocalist, an accomplished pianist and percussionist and the force behind the ensemble Sabor Brasil.
Her musical education is very eclectic. She studied with some of the best in their respective fields, including Jeannie Goffi (voice), Kenny Barron (piano), Don Sebesky (arranging) and Cyro Baptista (percussion). That musical instruction led her to create music that is uniquely Brazilian and yet shows clear elements of jazz, too. She composes and arranges her own music with a full palette of Brazilian colors, influences and genres. You can hear samba, bossa nova as well as choro and Bahian rhythms. All is done with an impeccable taste and knowledge of Brazil. She has performed with names such as Airto, Flora Purim, Tito Puente, Nelson Faria and even the São Clemente Samba School in Rio de Janeiro. With this debut album, Tudo Azul, Susan Pereira and Sabor Brasil now give listeners all over the world the chance to enjoy the beautiful music they make.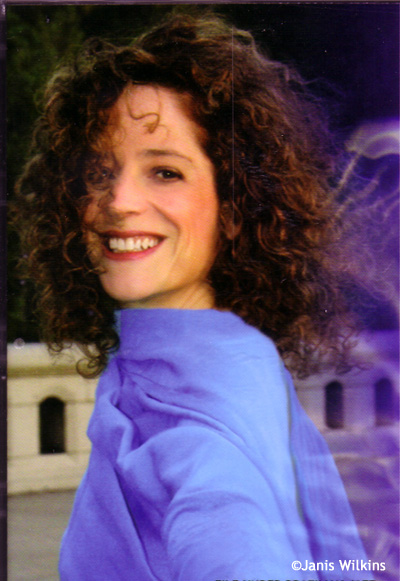 Just a little over a month in stores, Tudo Azul is already being noticed and considered for possible Grammy nominations in the categories of Best Latin Jazz Album, Best Instrumental Composition for "Ascensão" and "Baião da Chuva" and also Best Instrumental Arrangement Accompanying Vocalist for "Our Day Will Come." The album features five original compositions penned by Susan Pereira along with four Brazilian classics and the Garson-Hilliard hit "Our Day Will Come." The Brazilian classics were carefully chosen to reflect several decades of great Brazilian music — a wise choice on Susan's part, who did produce and arrange all tracks, too. Her husband, drummer Vanderlei Pereira, and Yoshiaki Masuo also share the production credits. Backing up Susan, Sabor Brasil features Mark Lambert (guitars), Kip Reed, Leo Traversa and Itaiguara (bass), Dario Eskenazi (piano), Laura Dreyer (sax, flute), Luis Bonilla (trombone) and Vanderlei Pereira (drums). Among the several guests, special mention must be made to Romero Lubambo (acoustic guitar), Claudio Roditi (trumpet) and Hendrik Meurkens (harmonica). Susan is at the front on piano, vocals and percussion. When I asked Susan about her band and the caliber of the musicians showcased, she said she "basically draws upon an excellent group of NY-based Brazilian musicians and non-Brazilian players of Brazilian music." You will be pleasantly surprised to hear the music Susan Pereira and Sabor Brasil make. It sounds like these musicians have been performing together for quite some time.
Opening Tudo Azul, Susan features her own "West End P.A." vocalise with plenty of swing to get you started. On piano and voice, she warms up the band while giving Lambert, Reed and Pereira plenty of room for their own solos. Without letting the rhythm get any slower, "O Morro Não Tem Vez" comes into play and features an electrifying trumpet solo by Claudio Roditi. Adding to the fast tempo arrangement she created for that Jobim tune, Susan also features the great sax player Laura Dreyer and the accomplished trombonist Luis Bonilla. This trumpet, sax and trombone trio is simply infused with high energy. You will then say thanks when Susan takes the beat down just a tad with the smooth rendition of Noel and Vadico's classic "Feitio de Oração." The other two well-known Brazilian classics performed in Tudo Azul are "Nada Será Como Antes," in a nice bilingual version, and the soothing closing performance of "Na Baixa do Sapateiro." With an arrangement clocking nearly twelve minutes, "Na Baixa do Sapateiro" is bewitching, mysterious and full of Bahian ginga (swing). Reed's opening bass solo sets the slow mood for the entire song. Clearly, if you have ever been to Bahia, this song will bring back memories of Salvador, Bahia's capital city, with its high hills and meandering streets. All musicians — Eskenazi, Meurkens, Lubambo, Reed and Pereira — add a bit of the Bahian musical spice to this very fine arrangement.
The only non-Brazilian song featured in this album is "Our Day Will Come," which blends in very well with the rest of the repertoire. As for the remaining tracks on the album, all are Susan's original compositions. "Ascensão" is another vocalise number with a fast jazz samba rhythm. The title track, "Tudo Azul," once again features the combo Roditi/Dreyer spicing things up with their solos on trumpet and alto sax, respectively. Listeners will clearly understand what the title means because this tune is all excitement. Just as she did with "Na Baixa do Sapateiro," Susan once again goes to the northeast of Brazil with "Baião da Chuva." The piano/flute combination coupled with Vanderlei's drums and percussion accompaniment are all that is needed to give the right flavor of this northeastern baião. Still drawing upon the rich Brazilian northeastern musical tradition, the moving tribute "Maracakim," dedicated to the late Kimson Plaut, features a lush percussive arrangement for this maracatú composition. Kimson used to play with Sabor Brasil, and "Maracakim" is a well-deserved statement of gratitude and admiration for that talented musician and friend.
Tudo Azul is a wonderful debut album. The repertoire selection is well balanced, and the musicians' performances under Susan Pereira's creativity and guidance are stellar.
For more information about the album and artist and to listen to the tracks in Tudo Azul, please visit Susan Pereira on the web.
ALBUM INFORMATION
Susan Pereira and Sabor Brasil
Tudo Azul 
Riony 8320 (2006)
Time: 66'22"
Tracks:
West End P.A. (Susan Pereira)
O Morro Não Tem Vez (Antônio Carlos Jobim – Vinícius de Moraes)
Feitio de Oração (Noel Rosa – Vadico)
Baião da Chuva (Susan Pereira)
Nada Será Como Antes (Milton Nascimento – Ronaldo Bastos – Renee Vincent)
Tudo Azul (Susan Pereira)
Maracakim (Susan Pereira)
Our Day Will Come (Mort Garson – Bob Hilliard)
Ascensão (Susan Pereira)
Na Baixa do Sapateiro (Ary Barroso)