Brazilian Flavors
A native of Melbourne, Australia (born in 1950), Ray Piper has long had a love affair with Brazilian music. His first album was Ray Piper and Fantazea and already featured a selection of original Brazilian tunes. With this second release, Sabor do Rio, Ray solidifies his passion and affinity to Brazil.
Ray started his musical journey in his native Australia, where he learned how to play the guitar at age 15. Then in the early 1970s, he moved to Los Angeles to study with Joe Pass. In 1975, he packed once again and this time settled in Vancouver, Canada. Half way across the world from his homeland, he studied composition at Simon Fraser University. Never forgetting his connection to Brazilian music, he traveled to Rio many times and met and studied with great guitarists Marco Pereira and Paulinho Nogueira, among others. Further deepening his knowledge in Brazilian music, in 2007 he attended some choro festivals and studied with choro master Maurício Carrilho and other musicians at the Escola Portátil in Rio. His avid desire to learn more about Brazilian music led him to meet Marcílio Lopes, Rogério Souza and, eventually, other choro musicians who are featured in this fine album.
Sabor do Rio is unique in the sense that it captures the many flavors in Brazilian music. Although the majority of the music here is original Choros, we also find Samba, Xote, Baião and Bossa Nova. In all these various genres, one common trait is obvious: Ray shows his studies in Brazilian music were well worth his time. In particular, the time he has spent writing and playing choro in Vancouver is well documented here with the various choros featured in the album. Of course his association with Brazilian musicians only enriches the music we hear. On acoustic guitar, Ray is backed up by a number of stellar choro masters. We have Ronaldo do Bandolim and Marcílio Lopes (mandolin), Gabriel Grossi (harmonica), Jorge Helder (bass), Erivelton Silva (drums), Jayme Vignoli (cavaquinho), Jorginho Silva (pandeiro), Rogério Souza (7-string guitar), Tom Keenlyside (flute and sax), Kiko Horta (accordion) and other musicians. Special guest in two Bossa Nova vocals is Fernanda Cunha, who not only did beautiful vocals, but also wrote those lyrics for "Aprendi a Perdoar" and "Vou Embora." Both songs are hauntingly beautiful!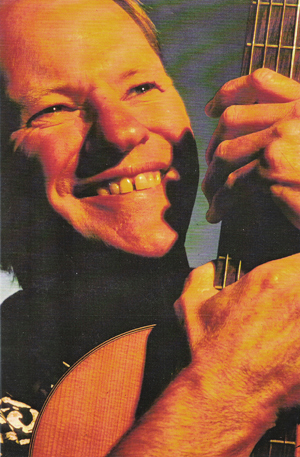 Showing just how good his music is, Ray does not shy away from venturing outside the choro genre. "Samba Mineiro," for example, features Gabriel Grossi's harmonica in this lovely samba inspired by a bus trip to Minas Gerais and thoughts of Wayne Shorter and Milton Nascimento's Native Dancer album. With that kind of inspiration, it's no wonder this samba shines. In the same track, we also have two great solos: the first by Eduardo Neves on sax and then Michael Creber on piano. The other samba, "Barco que Balança," is a perfect tune for sailing around the bay in Rio or your favorite body of water. Pure and cool Bossa! Not overlooking the power of the Brazilian Northeast music, Ray gives us "Xote do Vaqueiro" and "Baião com Pinga." Though all the choros performed here are memorable, I found myself listening to "Choro do Catete" over and over. It captures the old neighborhoods of Rio with remarkable finesse.
Sabor do Rio goes way beyond Rio de Janeiro and paints a colorful portrait of other Brazilian genres. Ray Piper's music is clearly well arranged and performed with all the necessary Brazilian elements. He is true to Brazilian music. His musical passion gives him plenty of room to expand his boundaries.
Please visit Ray Piper to learn more about the artist and his music.
ALBUM INFORMATION
Ray Piper
Sabor do Rio
Independent RPSDR2010 (2009)
Time: 54'42"
Tracks:
All music by Ray Piper, except where noted.
Na Varanda de Casa do Rogério
Samba Mineiro
Aprendi a Perdoar (lyrics and vocals by Fernanda Cunha)
Choro pro Marcílio
Andando com Lina
Choro do Catete
Xote do Vaqueiro
Vou Embora (lyrics and vocals by Fernanda Cunha)
Vou Pra Urca
Barco que Balança
Baião com Pinga
Sabor do Açaí