When Stars Align…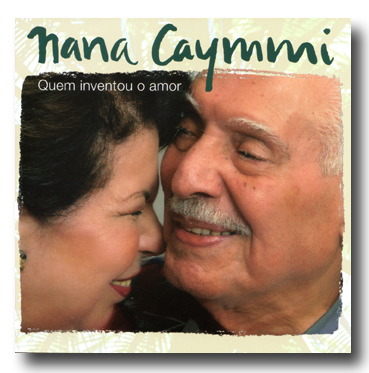 The songs of Dorival Caymmi (Bahia, 1914 – Rio de Janeiro, 2008) have been recorded by a number of Brazilian stars, such as Dori Caymmi, Gal Costa, Olivia Hime, Jussara Silveira, Claudio Nucci and others. Selecting music from his vast repertoire is an arduous task, and producing a single album with representative songs is even more intimidating. How can a good performer find ways to showcase such beautiful music in a creative manner? Well, one way is to wait until the stars align and the time is just right. Such is the moment for Nana Caymmi's Quem Inventou o Amor.
Produced by long-time collaborator José Milton and arranged by the master hands of Dori Caymmi and Cristóvão Bastos and with Nana's unique phrasing and interpretations, this album takes its well-deserved place on the top of the best Dorival Caymmi's tribute by any solo artist. Nana finally recorded an entire album of her father's music, and what a beautiful album this is. Arrangements are simple and beautiful. The base group in all arrangements is Jorge Helder's bass, João Lyra's acoustic guitar and Paulo Braga's drums with the occasional and effective addition of Ricardo Amado's violin and Yura Ranevsky's cello. Cristóvão Bastos plays the piano in his arrangements and in Dori Caymmi's numbers, we have Itamar Assiere. The sporadic use of violin and cello are a wonderful addition to these arrangements, lending a touch of melancholy to Nana's gorgeous performances.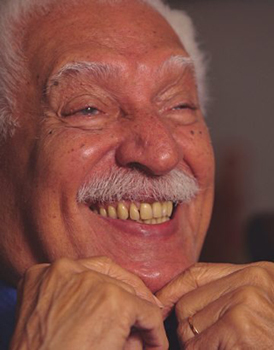 Special guests Chico Chagas (accordion) and Jota Moraes (vibraphone) complete the tasteful set in Quem Inventou o Amor.
Besides the timeless songs of Caymmi featured here, it is worth noting that with these two heavyweight arrangers, Quem Inventou o Amor still finds room to push the envelope, and that is what sets the album apart from all previous Caymmi tributes. The characteristic minimal notes of Cristóvão's piano solos and accompaniment provide a magnificent contrast to a subtle jazz feeling in Dori's arrangements via Itamar's touch. This is clearly evidenced in "Nesta Rua Tão Deserta," with a breathtaking jazz trio of piano, bass and drums, Never have Caymmi's songs sounded so jazzy and so fitting in a simple arrangement. Also, the duet of accordion (Chico Chagas) and violin (Ricardo Amado) in the classic "Sábado em Copacabana" is another memorable moment in this quintessential collection. Another introspective arrangement is given to "Nunca Mais," where Jota Moraes' vibraphone dominates the track. Even the well-known and often recorded "Só Louco" finds room to shine in the CD. Hard to think that there could be a better rendition to that song than what Gal Costa did previously in her Caymmi CD.
Just as what she did in her 1994 A Noite do Meu Bem – As Canções de Dolores Duran, Nana Caymmi strikes gold with her father's repertoire and keeps the torch burning bright with timeless songs from the Brazilian songbook. Magnificently done!
ALBUM INFORMATION
Nana Caymmi
Quem Inventou o Amor 
Som Livre 0651 2 (2007)
Time: 53'34"
Tracks:
All music by Dorival Caymmi, except where noted.
Nem Eu
Nesta Rua Tão Deserta (Dorival Caymmi – Carlos Guinle – Hugo Lima)
Sábado em Copacabana (Dorival Caymmi – Carlos Guinle)
Você Não Sabe Amar (Carlos Guinle – Dorival Caymmi – Hugo Lima)
Nunca Mais
Só Louco
Não Tem Solução (Dorival Caymmi – Carlos Guinle)
Horas
Tão Só (Dorival Caymmi – Carlos Guinle)
Desde Ontem (Dorival Caymmi – Fernando Lobo)
Valerá a Pena (Dorival Caymmi – Carlos Guinle)
Adeus
Saudade (Dorival Caymmi – Fernando Lobo)
Eu Sem Maria (Dorival Caymmi – Alcyr Pires Vermelho)