Portuguese Brazilian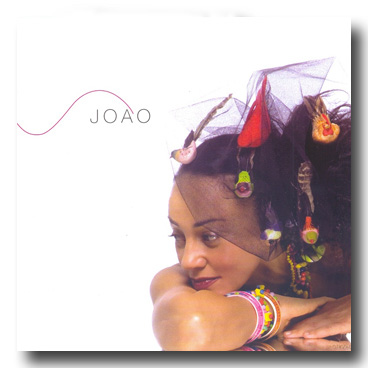 Maria João Monteiro Grancha (Lisbon, Portugal; 1956) is one of Europe's more adventurous and original musicians. With a strong interest in jazz, she decided to study the music style at the Hot Club in Lisbon, the city's oldest jazz club with its own jazz music school. Maria developed an inventive own style as a jazz vocalist with an emphasis on improvisation and a relaxed touch of humour. Among her favourite vocalists she mentions Billie Holiday, Ella Fitzgerald, Elis Regina, Betty Carter and Al Jarreau. With Portuguese (father) and Mozambican (mother) blood running through her veins, Maria had a natural interest in world music, too. That led to more than interesting co-operations with illustrious musicians like pianist Aki Takase, with whom she formed a well received groundbreaking duo in the late 80ies. She also toured around the world as vocalist with the (Joe) Zawinul Syndicate. Brazilian music also has been among Maria's main musical interests. In the year 2000 she released Chorinho Feliz, dedicated to 500-year-old Brazil. On that album she invited Brazilian musicians like Gilberto Gil, Lenine, Toninho Horta, the late bassist Nico Assumpção and accordionist Toninho Ferragutti. That outstanding album got a follow-up with the live cd Mumadji (2001), on which we can hear a superb version of the Luís Gonzaga classic "Asa Branca," featuring Toninho Ferragutti.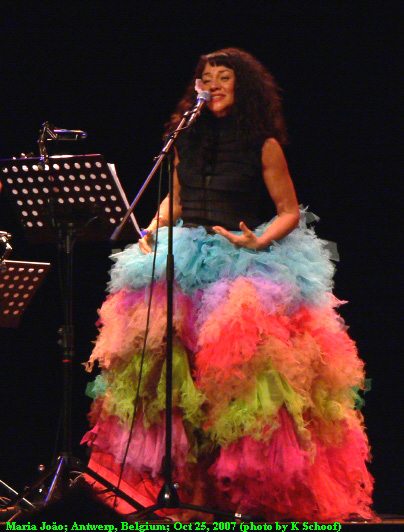 Now Maria João is back with a Brazilian flavoured album, simply called João. With her own band she explores the basics of Brazilian standards. The band is formed around guitarists Mário Delgado and Claúdio Ribeiro, pianist Miguel Ferreira (Fender Rhodes), bassist Yuri Daniel, percussionist Filipe Deniz, drummer Alexandre Frazão and harpist Eleonor Picas. The fourteen songs are clearly chosen by Maria to let herself go in her own style. "Retrato em Branco e Preto" gets a weird twist by the use of slide guitar, beautifully accompanied by only acoustic guitar. On "Partido Alto" the guitar sounds influenced by Bill Frisill, on "E.C.T." a rock influenced guitar riff dominates the arrangement, referring to Cássia Eller's rendition of this song. "Rosa" gets a very light arrangement with the harp as main instrument. "Canto de Ossanha" sounds very jazzy with the pandeiro of Filipe Deniz mixed up front. Most surprising might be the a cappella rendition of "Tico-Tico no Fubá." On "Dor de Cotovelo" the sentiment is very heavy on the blues. "A Outra" is turned into a beautiful jazz ballad with a whispering Maria João and a ditto instrumentation. Thus each song gets a special treatment by the vocalist who not only loves to play with melodies and harmonies, but who most of all loves to put her stamps upon the music she performs.
Maria is currently touring through Europe with the music of this cd. The pictures were taken during one of the concerts (Antwerp, "De Roma"; October 25, 2007).
Maria has her web site at http://www.mariajoao.org/.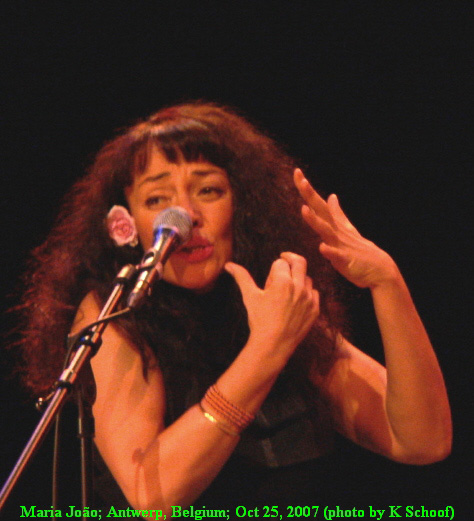 ALBUM INFORMATION
Maria João 
João
Universal Emarcy 0602517257337 (2007)
Time: 47'39"
Tracks:
Retrato em Branco e Preto (AC Jobim – Chico Buarque)
Partido Alto (Chico Buarque)
Rosa (Pixinguinha – Octávio de Souza)
E.C.T. (Carlinhos Brown – Marisa Monte – Nando Reis)
Escurinha (Geraldo Pereira – Arnaldo Passos)
Canto de Ossanha (Baden Powell – Vinícius de Moraes)
Valsa Brasileira (Edu Lobo – Chico Buarque)
Dor de Cotovelo (Caetano Veloso)
Tico-Tico no Fubá (Zequinha de Abreu)
No Tabuleiro da Baiana (Ary Barroso)
O Silêncio das Estrelas (Lenine – Dudu Falcão)
A Outra (Marcelo Camelo)
Choro Bandido (Edu Lobo – Chico Buarque)
Meu Namorado (Edu Lobo – Chico Buarque)